You can order online, through the mail, or at a store near you.
To order through the mail with check or money order click here.
We ship anywhere inside the United States.  
•We also ship to over 100 countries around the world• 
Click here for stores located outside of the U.S.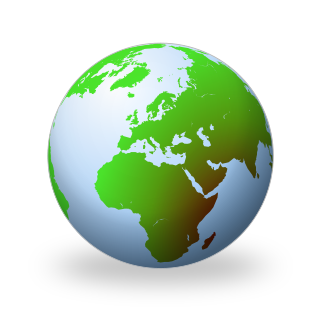 We accept PayPal and all major credit cards.  

Below is a list of health related businesses that carry our products inside the United States.
Alabama

 

CREATIVE HEALING

Linda Luca   

515 Pratt Ave NE

Huntsville, AL 35801

Ph. 256-535-4447

 

FOODS FOR LIFE, INC.

Glenn Patterson, owner

Betty Lane, vitamin consultant

1407-C Memorial Parkway N

Huntsville, AL 35801

Phone:   256-533-2050

 

OSA'S GARDEN, INC. NUTRITION CENTER

Larry Rawdon, DPh, ND, CRA  

3511 Florence Blvd.

Florence, AL 35634

Ph. 256-764-7663

 

 

Connecticut

 

 

Cornerstone

8 Linsley St.

North Haven, CT 06473

Phone:  203 239 9890

 

Medical Arts

1389 West Main Street, Suite 124

Waterbury, Connecticut 06708

Phone: 203-775-1105

 

Chamomile Natural Foods

58-60 Newtown Rd

Danbury, CT 06810

Phone: 203 792 8952

Florida

A Little Bo-tique & Spa, Inc.

102 S. Palm Ave.

Howey in the Hills,  FL 34737

Phone: 352-324-6075

 

HEALTHFUL LIVING

Marjorie Niren

Branford, FL 32008

Phone: 386-935-4935

 

Medical Angel

8596 SW 139th Terrace

Miami FL 33158

Phone: 941-809-4444

 

The Studio of Health and Beauty

1131 US 27 S.

Sebring, FL 33870

Phone: 863 386 0822

www.thestudioofhealthandbeauty.com

 

Quantum Integrative Health LLC

227A N. Joanna Ave.

Tavares, FL 32778

Geri Hemphill

Phone: 352-551-7990

 

Sentient Temple

5438 3rd Ave S.

St. Petersburg, FL 33707-6110

Phone: 727-323-6110

 

WILLIAM FRAZIER NUTRI SEARCH

295 SW Marley Gln.

Lake City, FL 32024

Phone: 719-386-2441

 

W.I.T. Professional Services

2730 Alicia Lane

Melbourne FL 32935

Phone: 321 795 9856

 

Dr. John Hill

5358 Spring Hill Drive

Spring Hill, FL. 34606

Phone: 352 686 8230

 

Stellar Business Enterprises

9181 Sunset Strip

Sunrise, Florida 33322

Phone: 954-200-5412

Illinois 

COURI CENTER for GYNECOLOGY and INTEGRATIVE WOMEN'S HEALTH

6708 N. Knoxville Avenue, Suite 1

Peoria, IL 61614

Phone: 309-692-6838

peoriaintegrativewomenshealth.com

 

NATURES BLESSING INC

7S380 Arbor Drive

Naperville, IL 60540

Phone: 630-416-1617

 

Essential Healing and Massage

0N048 Leonard Street

Winfield, IL 60190

Phone: 630-863-4712

 

HERITAGE WOODS SALON

202 N. Show Place

Rockford, IL 61107

Phone:  815-332-3710

Indiana

Pearl Street Market

118 East Pearl Street

Winamac, IN

Phone: 574-946-7002

Email: pearlstmarket@earthlink.net

Kentucky

DER DUTCH MERCHANT

Ray Koehn   

P.O. Box 758

Murray KY 42071

Phone: 270-763-0486

Maine

Honey Bee Divinity

PO Box 125

South Freeport, ME 04078

Phone:  207-865 -6540 

 

 

Michigan

 

 

Thrive! Wellness Center

6901 S. State Rd. Ste D

Saline, MI 48176

Phone: 734-470-6766

 

Zerbo's Health Food

34164 Plymouth Road

Livonia, MI 48150

Phone:  743-427-3144

Mississippi

NEW DIRECTION

Laura Canaday

50 County Road 301

Corinth, MS 38834

Phone: 662-415-9851

 

The Sesame Seed Nutrition Center 

505 D Springridge Rd.

Clinton, MS 39056

Phone:  601-924-1012

Montana

Hillary Clow ACU

717 E. Orange St.

Bozeman MT 59715

Phone: 406 586 0150

New Mexico

A HEALTH FOREST

2814 East 20th Street

Farmington, NM 87402-4404

Phone: 505-326-4190

 

BACK TO BASICS

1435 Bosque Farms Blvd.

Bosque Farms, NM 87068

Phone: 505-861-1161

 

Ohio

Cappabianca's Natural Foods Market
4946 Darrow Road
Stow, OH  44224-1406  (Cleveland Area)
Phone: 330-650-1588

 

Comfrey Corner

West Park Shopping Center

1145 Park Avenue

Mansfield, Ohio 44906

Phone: 419 529 5505

 

Natural Wellness & Prevention

Jean Finley N.M.D

695 Rathburn Road 

Wooster, OH 44691

Phone: 330-262-1049

 

Nutrition-O

2255 Kresge Dr.

Amherst, OH 44001

Phone: 440-282-1133

 

CROSSROAD NATURALS LLC

15491 Glen Road

Mt. Vernon, OH 43050

Phone: 614-325-2273

 

CROSSROAD NATURAL LLC

15491 Glen Road

Mt. Vernon, OH 43050

Phone: 614-325-2273

 

Cory's Hair Studio & Day Spa

7216 Pearl Road

Middleburg Heights, OH 44130

Phone: 440-888-0228

 

Better Than Greens

5464 Date Road

Kingsville, OH 44048

Phone: 1 888 332 6343

 

Preventative Medicine Group

2470 Center Ridge Road

Westlake, Ohio 44145

Phone: 440-835-0104

 

Framer's Workshop and Gallery
4925 Whipple Ave NW
Canton, OH 44718
Phone: 330 492 9922

Oregon

Country Vitamins

919 Circle Blvd #E

Corvallis, Or 97330

Phone: 542-757-3170

 

Evergreen Nutrition

1653 Willamette St

Eugene, OR  97401

Phone: 541-485-5100   

 

Kelly Holderby, N.T.P.

999 West 7th Place

Junction City, Oregon 97448

Phone: 541-321-2740

 

Brenda Ruble, N.T.P.

1500 Ridgecrest Drive

Lake Oswego, Oregon 97034

Phone: 503-502-0000

 

Parkway Health Foods

1351 North Hwy 99 W

McMinnville, OR 97128

Phone: 503-472-8118

Puerto Rico

Natucentro

McKinley 26 W

Mayagues, Puerto Rico 00681

Phone 787-832-3911

South Dakota

BROWER ENTERPRISES, INC

1002 E. Fifth Street

Canton, SD 58013

Phone: 605-987-5453

Tennessee

ADA'S -- The Unusual Country Store

John and Sadie Beachy  

9653 Hwy. 45 N

Bethel Springs, TN 38315

Phone: 731-934-9310

 

BETTER LIVING NATURAL FOODS

Peter Lewis    

1706 Highway 70W

Camden, TN 38320

Phone: 731-279-0350

 

Dr. Len Rossi, LMT, CN, ND

1065 Franklin Road

Brentwood, TN 37027

Phone: 615- 373-9242;

Email: lenrossi@comcast.net 

 

EDEN'S BOUNTY NATURAL FOODS

Jody & Esther Zimmerman  

120 North Main St.

Dickson, TN 37055

Phone: 615-740-5660

 

Diane Israel-Area Representative 

Sweetwater TN, 37874

1 865 643 9837

 

HARDING HEALTH FOODS

Dottie Galbaugh  

4649 Nolensville Road

Nashville, TN 37211

Phone: 615-834-3770

 

HARVEST TIME

Michael & Dawn Arthur  

3794 South Main Street

Lobelville, TN 37097

Phone: 931-593-8835

 

HEALTHY HABITS NUTRITION CENTER

Randy & Stacy Looney    

592 Hwy 465 

Dickson TN 37033

Phone: 615-446-2797

 

HEALTHY  THYME 

Pat Featherston   

803 East Wood St.

Paris, TN 38242

Phone: 731-642-9528

 

HERBS & VITAMINS

104 England Drive

Dickson, TN 37055

Phone:  615-441-5775

 

Jackson Health & Wellness Clinic

123 Devonshire Square

Jackson, TN 38305

Phone: 731 668 0993 

 

MAPLE LEAF NATURAL HEALTH FOOD STORE

Stephanie Kenyon   

1296 N. Highland Ave. 32

Jackson, TN 38301

731-427-6306

 

NATURAL AFFECTS

Karen Hadley    

80 Innsdale Cove Ste K 

Jackson, TN 38305 

Phone: 731-664-4949

 

Natures Nuggets 

Sue and Alan Salhany   

1029 Gaines Street

Ethridge TN 38456

Phone: 931-762-2895

 

Natural Wellness Pharmacy Store

3555 Keith Street North West, Suite 210

Cleveland, TN 37312

Phone: 1 800 553 3128

 

Right Way Health Foods

409-B North Congress Parkway

Athens, Tennessee 37303

Phone: 423-745-9511

 

Sunflower Health Food

Donna Hilliard   

628 Highway 51 By-Pass W

Dyersburg TN 38024

Phone: 731-287-1446

 

T& T WELLNESS CENTER

Toni, Jennifer, Terry       

221 North 1st Street; Pulaski, TN 38478

Phone: 931-363-8944

Email: hattieo88@yahoo.com 

 

The Garden Path

Jim and Pat Adams, managers  

495 Warren St.; Madisonville, TN 37354

789 New Hwy 68; Sweetwater, TN 37874

Phone: 423-420-0074;  423-337-2382

 

 

Utah

 

Dr. Glenn Earl

34 South 500 East, Suit 103
Salt Lake, UT 84102
USA
Phone: 801 355 8226
stayyoung@docearl.com

 

Dr. Paul Jensen

Alternative Health Center

196 South Main

Pleasent Grove, UT 84062

Phone:  801-785-9115

 

Virginia

 

NECK, BACK, & BEYOND

10560 Main Street, Suite PH 1

Fairfax, VA 22030

Phone: 703-865-5690

 

 

 

 

 

 

 

 

 

Arkansas

 

HERBS & MORE

609 Highway 72 West

Athens, Alabama 35611

Ph. 256-233-0073

 

HEALTHY ALTERNATIVES, LLC

Mike and Linda Miller   

113 Dover Road, Dover Plaza

West Memphis, AR 72301

Phone:  870 -732-5900

Fax:  870-732-5035

Email: healthyalternative@sbcgobal.net

 

JONESBORO HEALTH FOOD

Sue Russell DBA   

1321 Stone Street, Ste A

Jonesboro, AR 72401

Ph. 870-932-5301

 

BODY MAP DAY SPA

Karron Waller

2709 E. Moore Ave

Searcy, AR 72143

501-268-0363

 

Tans of the Tropics

1405 Sayetteville Road

Van Buren, AR 72956

Ph. 479-474-4971

Arizona

HEALTHY HABITS HEALTH FOODS

Joshua Hartman       

6029 N. 7th Street

Phoenix, AZ 85014

Ph. 602-252-6000  Toll free 866-252-6001 FAX:  602-248-9596

Email:  info@healthyhabitshealthfoods.com

www.healthyhabitshealthfoods.com 

 

Natural Clinic LLC

17617 N. 9th St. Unit 1102

Phoenix, Arizona 85022

ph. 602 348 0237

 

Great Lengths

2163 Birch Square Suite C

Lake Havasu City, AZ 86403

928 854 4247

 

California

 

Bell Tuckerman Skin Rejuvenation

Phone: 949-510-7063

Email: belletuckerman@gmail.com

 

East-West Integrative Medicine CL
605 Chenery St. Ste C
San Francisco, CA 94131-3033
Phone: 415 585 1990

 

Berryvale, Inc.

305 S. Mt. Shasta Blvd.

Mt. Shasta, CA 96067

Phone: 530-826-1576

 

Newport Mesa Wellness and Murphy Chiropractic 
20280 acacia street suite 200 
Newport Beach, CA 92660

Phone: 949-650-4255

 

VITAMIN LAND

Dr. Shuang Chen

12069 Ventura Place

Studio City, CA 91064

Phone: 818-763-6602

 

Triune Nature Body Care

P.O. Box 720368

San Diego, CA 92172

Phone: 619-980-9591

 

Cameron Salon

1409 4th St

San Rafael, CA 94901

Phone: 415-457-8729

 

 

Mary Dahout's Natural Ways

1926 Bonus drive

San Diego, CA 92110

Phone: 619 275 2293

 

Living Technologies

739 Ski Village Drive, Unit 4

Mt. Shasta, CA 96067

Phone: 530-918-4120

 

Radiant Life Health Center

11810-B Loch Lomond Road

Middletown, CA 95461

Phone: 707-928-4170

Colorado

Healthy Chocolate

93 Woodbridge Dr.

Colorado Springs, CO  80906

Phone: 719-574-6340

 

Journeys With Jan

3033 South Laredo Circle

Auroa, CO 80013

Phone: 303-941-7728

Georgia

Brighter Day

1102 Bull Street

Savannah, GA 31401

Phone:  912-236-4703

 

HEALTHY TOUCH WHOLE HEALTH CARE

Howard J. Elrod, Dipl.Ac, LAc, NCTMB, LMT

504 Ricreside Parkway, Suite 104,

Rome, GA 30161

Phone: 706-232-0708  

 

Herbal Connection

1252 Lakes Blvd.

Lake Park, GA 31636

 

H&M HERBS

Harold Mitchell   

755 Battlefield Parkway

Fort Oglethorpe, GA 30742

Phone: 706-861-9454

 

Live Naturally

2726 Ledo Rd Suite #4

Albany GA 31707

Phone: 229 888 2466

 

Mia's Health Foods

3105 Vineville Ave.

Macon, GA 31204

Phone: 478-742-0624

 

NUTRITION SHOPPE

Jerry Wiedenbenner   

112 Herron Street

Fort Oglethorpe, GA 30742

Phone: 706-866-8698

Hawaii

Discover Chiropractic 

Daniel Vicars D.C.

220 Lalo Street Suite 2 B

Kahulu, HI  96732

Phone: 808 873 9392 

 

Jill Dawrs, D.C., Inc.

210 Kamehameha Avenue

Hilo, HI 96720

Phone: 808-935-0004

 

SYNERGY OF HEALING ARTS

Kilauea, Hawaii 96754

Phone:  808-634-8858

 

Quantum Transformation Center

99-209 Moanolua Road, Suite 314

Aiea, Hawaii 96701

Phone:  808-486-4866

Iowa

Mum Book Store

1007 North 4th Street

Fairfield, IA 52557

Phone: 641 996 0030

 

Dutchman's Store

103 Division Street

Cantril, IA 52542

Phone: 319 397 2322

 

Greenfields Health Foods

2920 Falls Ave

Waterloo IA 50701

Phone: 319 235 9990

Louisiana

GOOD EARTH GARDEN CENTER

6386 Big Lake Road

Lake Charles, LA 70605

Phone: 337-478-0728

 

Holistic Organic Wellness

3270 N. Federal Highway
Boca Raton, FL 33431

Phone: 561-706-6278

 

Maine



Nature's Choice

87 Elm Street

Camden, ME 04843

 

 

Massachusetts

 

 

Dr Dan's Natural Healing Center

171 High Street

Newburyport, MA 01950

Phone: 978-642-0023

 

 

Michigan

 

 

Thrive! Wellness Center

6901 S. State Rd. Ste D

Saline, MI 48176

Phone: 734-470-6766

 

Zerbo's Health Food

34164 Plymouth Road

Livonia, MI 48150

Phone:  734-427-3144

Minnesota

Center for Well Being

3601 Minnesota Drive #160

Edina, MN 55435

Phone:  952-885-0822

 

Greer's Health and Wellness Center

3490 Legington, Ave. N. Suite 230

St. Paul, MN 55126

Phone: 651 486 0525

Missouri

Back to Basics Bookstore

1002 Highway K

O'Fallon, MO 63366

Phone: 636 281 3800

 

Cabool Wellness

RR3, Box 653

Cabool, MO 65689

Phone: 417-962-3311

 

FOOD'S FOR HEALTH

Rose Doty   

707 South Bishop Avenue

Rolla, MO 65401

Phone: 573-364-7860

 

NUTRITION STOP HEALTH FOOD MARKET

Patrick Mulhern   

4101 Mexico Road

St. Peters, MO 

Phone: 636-928-7550

 

MAMA JEAN'S NATURAL MARKET

1110 East Republic Road, Suite 112

Springfield, MO 65807

Phone: 417-881-5326

 

MAMA JEAN'S NATURAL MARKET

1727 S. Campbell Ave

Springfield, MO 65807

Phone: 417-831-5229

 

MAMA JEAN'S NATURAL MARKET

3530 E. Sunshine St

Springfield, MO 65809

Phone: 417-429-1800

Nevada

Health Exress

8370 W. Cheyenne Ave Suite 105

Las Vegas, NV 89129

Phone: 702 645 6869

 

The Nevada Clinic

3663 Pecos McLeod

Las Vegas, NV 89121

Phone : 702-732-1400

administrator@nevadaclinic.com

New Hamphshire 

Prescription Center

125 N. Main St

Concord NH 03301

Phone: 603 224 7274

 

 

New York

 

 

Touch Of Class

RR 8 RT6

Brewster, NY 10509-9807

Phone: 914-406-9358 

 

HealthPoint Natural Nutrition & Chiropractic

112-15 25th Road, Suite B3

Flushing (Queens),  NY 11354

Phone:  718-358-1155 

North Carolina

Herb Man Farmacy

110 E. Main Street

Elizabeth City, NC 27909

Owner:  Apostle Dr. W. Bush

Phone: 252-331-1676

 

The Uwharrie Learning Center LLC

243 N. 2nd St.

Albemarle, NC 28001

Phone: 704 982 0400

Oklahoma

NUTRITION SHOPPE OF OKMULGEE

206 West Sixth Street

Okmulgee OK 74447

Phone:  918-756-3433

 

Nature's Plenty

1010 South Main

Grove, Oklahoma 74344

Phone: 918-787-7788

 

LKM Medical Enterprises, Inc.

7112 S. Mingo Road, Suite 104A

Tulsa, OK 74133

Phone:  918-252-3111

Pennsylvania 

Dr. Deborah Bernstein MD

Holistic Healing Center

5812 York Rd.

Lahaska, PA 18931

Phone: 215-794-7880

 

 

Newtown Health and Wellness

Newtown-Yardley Road, Suite 125

 

Ligonier Gynecology

113 S. Fairfield St.

Ligonier, PA 15658

Phone: 724 995 8537

South Carolina

Solutions in Healthcare

290 Enoree Trail

Fountain Inn, SC 29644

Phone: 864 862 4113

Texas

 

Boulder Mountain, Inc.

906 Tori Road

Richmond, TX 77469

Phone: 281-804-5605

 

Lisa's Natural Skin Renewal

328 US Hwy 180E

Seminole, TX 79360

Phone: 575 749 1187

 

Tina P. Grau DC

510 Med Court Suite 207

San Antonio, TX 78258

Phone: 210 545 2001

 

Traxler Chiropractic

1400 Coastal Drive

Rockwall, TX 75087

Phone : 972 412 1150

Washington

Jennifer's Therapeutic Massage

3316 N. Proctor

Tacoma, WA 98407

Phone:  253 752 9420