Yes! Yes! God Says Yes!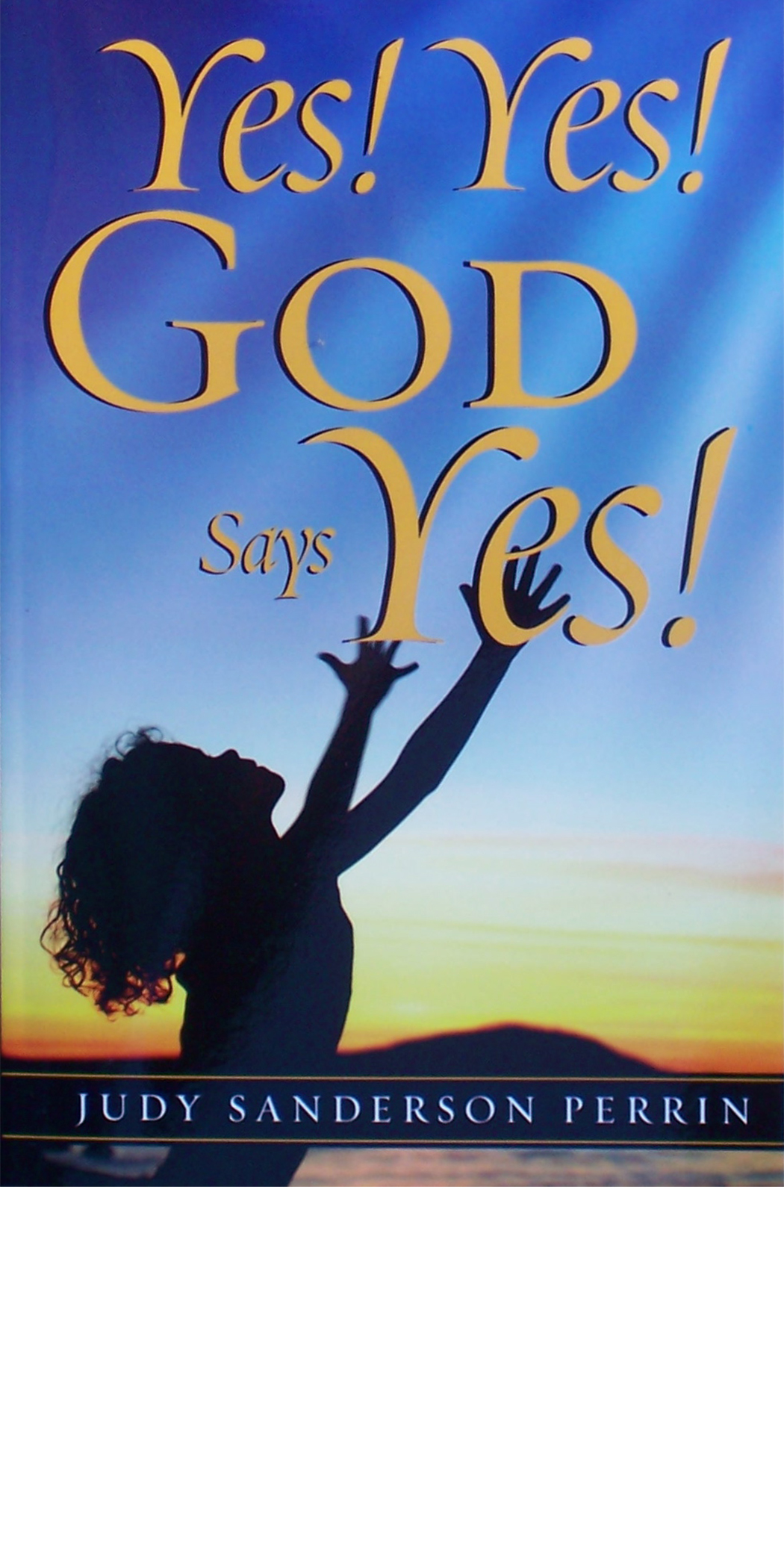 Short Description:
A book of inspiration, Christian living, and spiritual growth taking you into the deepness of Biblical truth. Written by Judy Perrin, Vice President of Perrin Naturals.
Judy passed away early in the morning on Saturday, January 14th, 2023. 
She never truly had the time and energy to really promote her book, which would have included book signings and speaking engagements.  This was primarily due to caring for her husband, Jim, when he had cancer, and being a founder member and manager of daily operations of Perrin Naturals until her semi-retirement around 2015.
Yes! Yes! God Says Yes!
By: Judy Perrin
CREATION HOUSE / 2006 
Publisher's Description
Author Judy Perrin invites readers to come and gain new wisdom in God's kingdom. She uses deeply personal stories and biblical truths to excite readers about their faith. Journeying through dramatized scriptures, readers will travel through the Bible's Jewish roots, and then discover how those roots relate to Christianity. They will explore allegories and hidden shadows, discover metaphoric parallels and previews, and unravel prophetic events and long-lost secrets hidden in the Bible through this easy to understand biblical account.
"Do you ever wonder 'how do I call on God, how should I pray?' " asks Perrin. "Do you long to see great and mighty works of God happen in your life? If your heart cries yes, grab your Bible and come along."
Readers will further learn to trade in their complacency, and instead learn how to call on God and see His great and mighty works.
Product Information
Format: Paperback
Number of Pages: 448
Vendor: Creation House
Publication Date: 2006
Dimensions: 9.0 X 6.0 (inches)
About the Author:
Judy was born in Greenville, Mississippi, and grew up in Kenton, Tennessee.  Judy Sanderson Perrin became a christian at age nine, and has a burning passion to share God's Word. She has been given the opportunity to minister with church congregations, teach Sunday school, and lead a home Bible study group, and has received a ministerial license from New Life Christian Fellowship International. She is happily married with three children, five grandchildren, and 3 great-grandchildren.  Judy currently lives in Enville, Tennesse and is Vice President of Perrin Naturals®.