3 Beauty Oil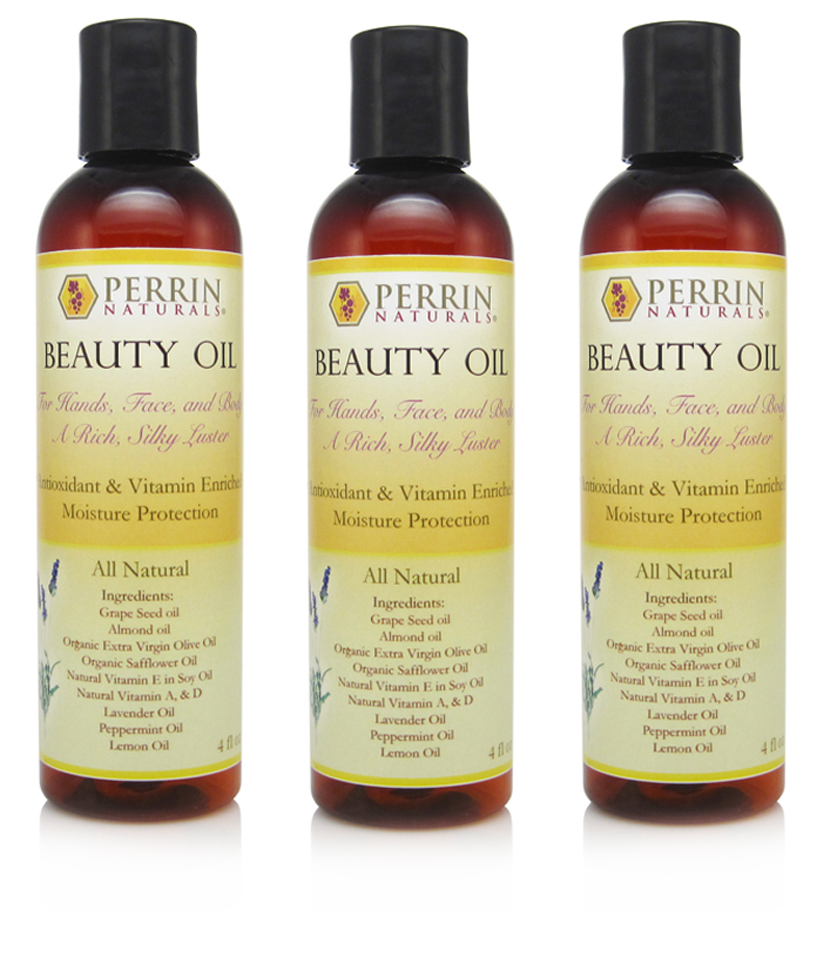 Short Description:
3 Beauty Oil Discounted- Regular price is $47.97. Save $8.00!
Description
Ingredients
How to Use
Beauty Oil 
A beautifying oil for the face and body
With a Rich and Silky luster to soothe and soften the skin, the Beauty Oil is a wonderful after bath emollient and whole body moisturizer. Makes a great vitamin-enriched massage oil.  Excellent to use on the face and neck as a conditioner after cleansing with Perrin's Cool Cleanse.  
Ingredients consist of a careful selection of oils that include grape seed oil, sweet almond oil, organic extra virgin olive oil, organic safflower oil, natural vitamin E, essential oils of lavender, lemon, and peppermint enhanced with vitamins A & D. 
Contains hypoallergnic soy oil (vitamin E)
Use daily or as often as needed.  Great for after-bath conditioning and moisturizing for the whole body.  Makes the perfect massage oil.  A great compliment to the Cool Cleanse™.